I am privileged to meet a lot of bright people during my trips around the globe. Car paint industry may not attract many people with PhD or MBA degrees, but believe me, many collision repair professionals in our industry are outstanding craftsmen and have true entrepreneurial spirit. We all can learn from each other, and the primary target of this blog is to share with you some of the ideas I stumbled upon during my trips discussing with collision repair professionals from different countries.
One of such trips to Portugal gave me wonderful technique in order to go your business into the next level. I would call it "What if technique". The essence of this technique is to clarify to yourself how you can increase your business (either you have a car paint trading company or body repair facility) having any resources needed at your reach. In fact, by just imagining that you have abandoned time, funds, equipment and best people, will give you a very clear vision to which direction you should move. This is a very simple exercise to get your mind off the everyday routine, and to think of your business out of box. You will be surprised how many things can be already done!
– What if you had abandoned funds for the equipment for your bodyshop?
We all know that modern automotive repair industry, including paint spraying part, require decent, contemporary equipment. Starting from spray booth and ending with spray gun, all equipments play vital role for business profitability. So, make a list of tools you would like to have in your facility, write down why you need them, and justify what would be the benefit. After you have this list, prioritize all the pieces of equipment according to their impact on your job and potential return on investment (ROI). I am quite sure that you may find out that some of those desired tools are not so expensive, therefore stop procrastinating, and talk to your paint supplier and your bank. Put down a financing plan and move on.
– What if you had enough time to do things in your business you never have time for?
This one is also not easy. We are all in lack of time. Nevertheless with the determination to find time, and, what is most important, with clear list of the tasks, you will be able to succeed. Tasks like cleaning your shop, having that eccentric sanding machine fixed or changing old company sign may all be very doable.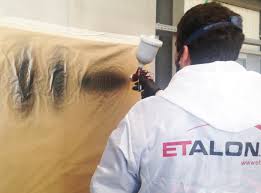 – What if you could've the best people in your company?
We all have in mind some good fellows we meat sometime ago thinking that it would be great to have him in your team. Well, you couldn't probably afford him…  But you never asked. You don't know what is he doing now; maybe he is desperately looking for a new work place? Call, ask for a meeting, and good chances are you will find the common ground for cooperation.
– What if you have any advertising means available?
Sometimes we dream to have this catchy ad on radio or TV show. Well, our business is about smart advertising aiming to very particular audience (people who crashed their cars in case of a collision repair shop). Even if your marketing budget would be similar to Coca-Cola, probably you don't need prime time TV spot, do you? But what about new website (I recon you have one already)? Maybe Facebook  page? Some nice leaflets?  All these marketing tools are very cheap now, but you need to have prioritized list. Put it on the paper. In fact, updating you Facebook page or shooting tweets is totally free!