In our everyday life, we use many words, which, in fact, are registered trademarks. As time passes, consumers use those words generically to describe certain products. Kleenex, Jeep, Post-it, Frisbee, Aspirin, Xerox, Google, Jacuzzi, are all registered trademarks, but we never think about it. Certainly, it is a great success for any company, when their trademark starts living the life of its own and becomes a common noun.
Car repair business is not an exemption. Certain trademarks are used as common nouns mainly in the local markets, while others became generic names worldwide. I thought it might be interesting to share with you some examples I heard while traveling all these years.
I can surely say that 3M is the absolute champion in creating trademarks, which become widespread names not only for one product, but also for the whole category. Let me bring to your attention four of these products.
3M PPS – 3M Paint Preparation System
No doubts, 3M employs brilliant engineers, who invent completely new and innovative products, which make millions in profit for the company and make painters' life easier. PPS is a wonderful example, how you can create a new category of products from scratch. With 3M replaceable cups system painters save time, materials, money (on solvent used for washing) and effortlessly store the remaining paint for the future usage. PPS became a huge success, subject for the court disputes and patent infringements. Recently the patent for the original PPS expired, but I am sure that professionals in our trade will keep calling, even the competitive products, by the generic name of PPS.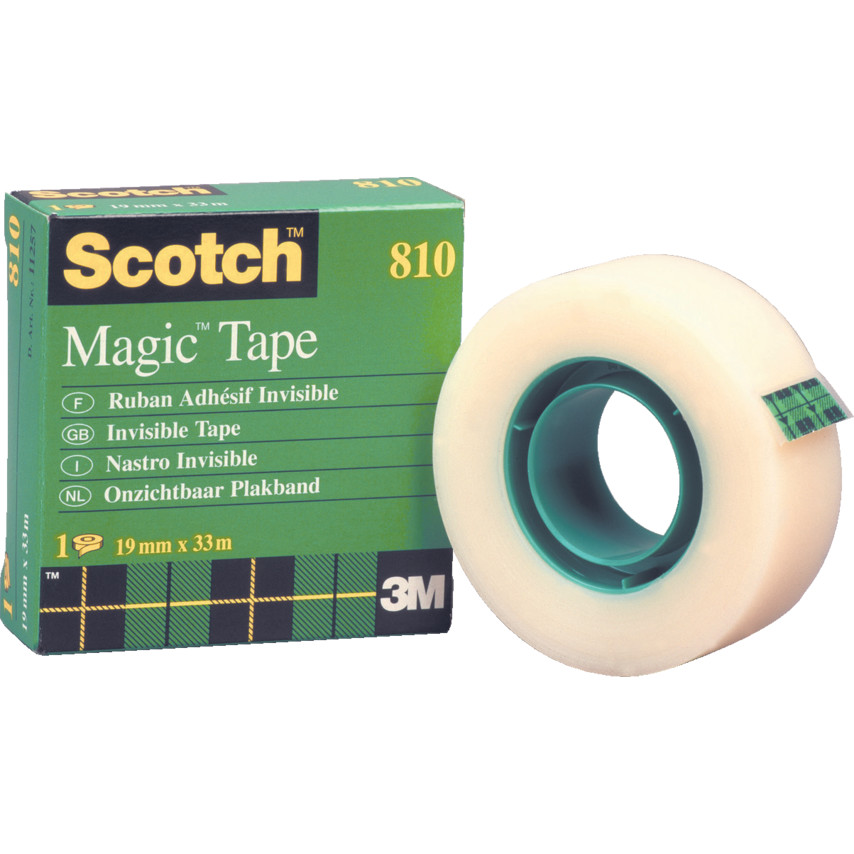 3M Scotch tape
Scotch tape is another generic term, which refers to pressure-sensitive self-adhesive tapes. The use of the term Scotch in the name was a pejorative meaning "stingy" in the 1920s and 1930s. The brand name Scotch came about around 1925 while Richard Drew was testing his first masking tape to determine how much adhesive he needed to add. The bodyshop painter became frustrated with the sample masking tape and exclaimed, "Take this tape back to those Scotch bosses of yours and tell them to put more adhesive on it!" The name was soon applied to the entire line of 3M tapes.
3M Scotch-Brite
Scotch-Brite was introduced during the 50s as a line of flexible abrasives (mainly Aluminium oxide) based on non-woven polymer fibers. Nowadays you can find products under Scotch-Brite brand in every supermarket. In the collision repair workshops Scotch-Brite firstly appeared as hand pans for surface preparation of a car body, especially on the difficult-to-reach areas.
3M Bondo
Here is another great example of a generic term, which describes a two-components polyester body filler, mainly in the US market. Bondo was invented in 1955 by Robert Merton Spink, and later on the company and the brand were acquired by 3M, who understands very well how strong is the power of a brand, like Bondo.
Rupes BigFoot
Rupes is a well-known Italian tools manufacturer from the country's industrial north and with a history of over 65 years. In 2010, Rupes launched a line of orbital polishing machines under the trade name BigFoot. Since then the company created a new current in both car refinishing and detailing business. What is amazing that dual action and orbital polishing machines had been in the market before, but it was Rupes, who made this technology known and widely used across the globe. Nowadays one can find a big range of Rupes BigFoot tools, chemicals and even BigFoot academy. Thanks to BigFoot, Rupes entered the market of car enthusiasts and professional car care specialists. Forthwith in many countries, people tend to call any orbital or DA polisher as BigFoot.
Mirka Abranet
Abrasives producers have been always experimenting with the bases for their abrasive products. Paper, cloth, fiberglass or even polyester film, all are widely used for the production of coated abrasives. One of the biggest problems during the sanding process is the dust and clogging. Mirka invented a sanding material where the base is a mesh with hundreds of small holes, which virtually creates dust-free working environment with better surface quality and healthier working conditions. They gave to this product a trade name Abranet, which is also very easy to remember. Not so long time ago Mirka's patent on the mesh abrasives had expired, and since then many other manufacturers started offering similar products. Nevertheless, wherever you go, both traders and bodyshop professionals still call those products Abranet.
U-Pol Raptor and Easy
U-Pol is the UK producer for the automotive refinishing products, and boasts 70 years of successful operations. U-Pol actually have two products, which can be considered as generic terms: Raptor protective coating and Easy body filler. While the latter is used as a generic description of body fillers in the United Kingdom, the first – Raptor – actually named the whole category. Raptor is a two-component durable urethane based protective coating for surface protection under the toughest climatic conditions and mechanical stress. Initially it was mainly used as truck bed liner, but now the applications vary from the marine and agricultural sector to off-road vehicles and general industry. Even though you can find very good alternatives, like Novol Cobra or Etalon Alligator, still end-users call them Raptor.
Sika Sikaflex
Sika is a multibillion Swiss conglomerate, which produces hundreds of products across different segments. In the auto body repair industry, Sika is known for its protective coatings, adhesives and sealants. I can confirm that in Greece, for instance, when a panel beater comes to a shop, he most probably asks a PU sealant by Sikaflex name, regardless of the brand he is actually buying.
The above list is non-exhaustive, of course.  It would be great to learn what trademarks have made to the podium of brands with overwhelming recognition in your market?