The best way to avoid business downfalls is to be proactive. It is just like with our health. Your doctor probably told you that it is much easier and cheaper to treat your body and mind as top priority than to deal with illnesses piled due to bad habits and negligence. Well, business health is no exemption. If you run a shop or a warehouse for automotive collision repair industry, this article is for you.
Threats of the industry
Paint supply in the automotive refinishing industry is a mature and saturated industry. In most of the parts of the world, it grows at a rather moderate pace, and, therefore, doing business becomes more and more difficult. Competition is very high and profits are shrinking. Additionally, international groups buy one shop after another. Consolidation is ruthless and imminent threat to the independent body and paint suppliers. In parallel, supplying automotive paint requires more investment in training, expensive equipment and fine-tuned stock management. Thus, regardless of what state your market is in now, it would be wise to safeguard your future by not putting all the eggs in the same basket. I strongly advice to broaden your products offering and enter one or more from the below mentioned industries.
Industrial paints
Probably the closest product range to automotive paints are the industrial paint systems. Usually the automotive coatings producers can supply mix systems for the light industry as well. Additionally, if you trade automotive paint, then it will not be a big issue to master the niceties of any industrial coating system. However, what is the target market for the industrial coatings? You will be pleasantly surprised how many potential customers are out there. Agricultural machinery, metal construction workshops, various machine shops, sign makers, contractors, you name it. Examples of such mixing systems are Selemix (PPG), Lechsys (Lechler), Ivat, Alcea, Rembrandtin (Helios) and many others. Imagine that with a good industrial mixing scheme you have a mini paints factory at your disposal. Just change binders…
Marine and yachting coatings
If you are lucky to live by the sea, ocean, river or a big lake, then there is a great chance to offer marine and yachting coatings. Whether it is a small fiberglass boat, sailing boat, commercial ship or a mega yacht, they must be protected, refurbished and maintained. The scope of the products include antifouling paints, epoxy primers, topcoats, cleaners, polishes and a great deal of the auxiliary products. Keep in mind that sometimes there is seasonality factor in this industry.
Furniture and wood coatings
It doesn't matter which country you are in, there are always furniture factories somewhere close to you. Believe it or not, but wooden tables and chairs are painted in a similar way with the car. A painter needs abrasives, spray guns, masking tapes, personal protection products and coatings of course. Even if you decide not to invest in a stock of wood and furniture coatings, there is still a great number of consumables you could sell to this market.
Detailing products and car wash supplies
Detailing shops spring up like mushrooms after the rain all over the place. As people get more educated how to protect their vehicles' appearance, the demand for the detailing products is growing. Among the products you probably already have on your shelves are polishing compounds, pads, microfiber wipes and polishing machines. Earn new customers by adding shampoos, dressings, washing machines and greater variety of the cleaning products, and you will see your sales growing from the completely different customers pool of hobbyist and professionals.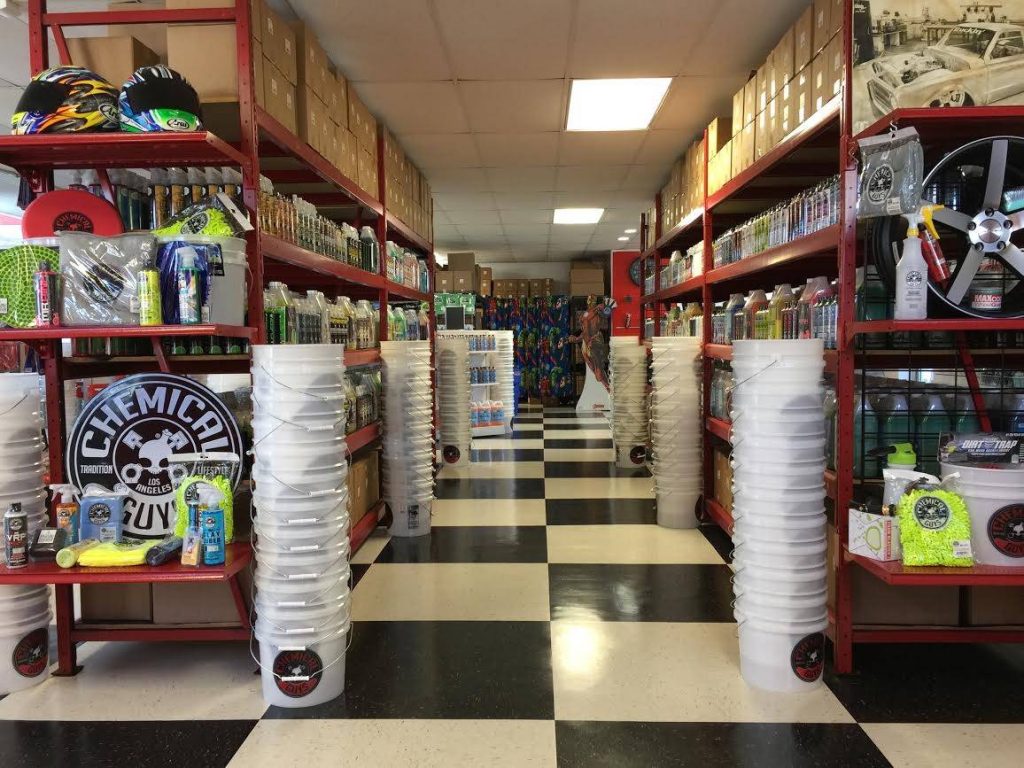 DIY and construction paints
I have seen many customers of mine, who grew up their range to a full size hardware store with paints, tools and accessories needed for any household. It is a big move, I must admit, because the whole philosophy of the store will must be altered. Selling automotive paints is primarily a B2B business model, while a hardware store carries a big variety of the goods aimed to the non-professional customers or B2C. It is very important to understand the difference. On the other hand, if the collision repair business is declining, then it is a one-way road to enlarge your offerings and target much bigger customer base.
Conclusion
I strongly believe that any entrepreneur should keep his or her eyes open for the new opportunities. The above-mentioned list is not an exhaustive one, of course. There could be many more other related or completely unrelated industries one could consider. The main takeaway from this humble article is that it is much better to stay tuned for an additional revenue, and, who knows, it may turn out a saving vest in difficult times.