8 proven ways to increase sales in a car body and paint supply store. Number 5 is my favorite.
If you read this article, probably you are an owner or a manager in business, which supplies bodyshops with paint and all necessary consumables for the craft. In the beginning of each year we tend to make plans, put targets and allocate budgets. I do as well. Probably one of the key figures in this planning would be the expected sales growth. Whether you set a target in percentage of growth or in sales revenue figures, it must be backed with deep-laid plan how to get there. Below, I would like to share with you a few time-tested ways how to achieve your business targets in 2017.
---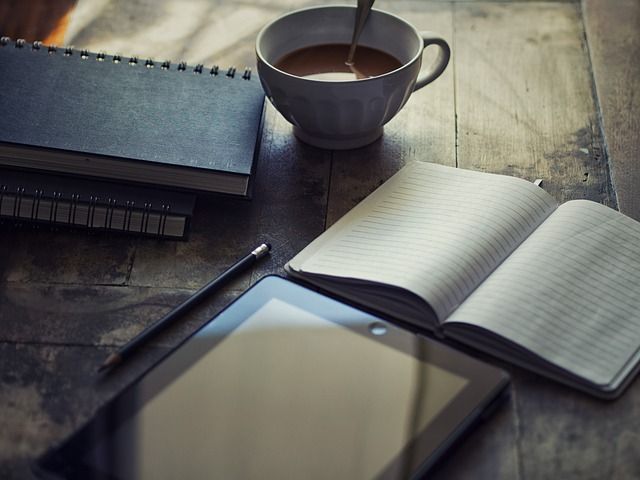 Spend at least 2 hours per week by calling, emailing or visiting new prospects. I can bet you work long hours, but without organized, purposeful actions for new customers' acquisition, your business will stagnate. It is imperative to find time for leads generation every single week. Even if you fill that your business is booming, do not lay back, because customers' loyalty is not guaranteed or everlasting.
Similarly, finding new markets for the products you sell will undoubtedly broaden your business horizons. Differentiate your customer base by targeting such potential customers as detailers, yacht and boat manufacturers and repairers, furniture producers, aerography artists. Take time to learn their needs and products they use, and then create a compelling offer based on the product portfolio you already trade. You will be surprised how many industries use the materials you have on your shop's shelves already.
Work on "digital word of mouth". Let me explain what I mean. We've heard about the importance of word of mouth as a free and effective way to promote any kind of business. Happy customer will tell about your great service and products to about 3 or 4 other people (while unhappy one would talk to 10 people minimum). In the era of multiple communication channels, with social networks and various messengers, relying only on verbal referrals would be a huge mistake. If you have happy customers (and you better have), for example, a painter or bodyshop owner, then ask him to make a post on Facebook, Linkedin or Twitter. Share or re-tweet it multiple times. Follow who liked your shared messages, and, chances are that you may find new sales leads without much effort.
Hire a sales person. Many smaller stores do not actually have a sales person. The owner is a sales man, you may say. Yes he is, but also the business owner work as an accountant, purchasing manager, colorist and as delivery person. Hiring a skilled salesman is not an expense, but an investment. Your first employee ever should be a sales guy. Period.
Start a blog. Have you heard about inbound marketing? Inbound marketing includes strategies for connecting with existing and potential customers by providing them with useful for them information. If you start a blog, not only it will boost your website's rating (I hope you have a website, of course) for search engines, but also attract potential customers, who are starving for compelling content on the web. Creating quality content is not easy, and you should work hard to improve your writing skills, but payoff will exceed your expectations. For the beginning, start up as industry content curator. In other words, if you find interesting piece of information about car refinishing business, new products or events, share this information with your readers (invite your existing customers to follow your blog for a start). By starting a blog, you will build a reputation of an expert in your industry. And guess from whom people prefer to buy products from, especially in B2B markets, like ours?
Create customers incentive and loyalty program. If you think that loyalty programs are only good for airlines or big supermarket chains, it is a mistake. Personally I saw various successful examples applied to our industry. One of the easy ways is to agree with the particular customer on turnover target (could be annual, quarterly etc), when, if achieved, the customer will have a bonus in cash, discounts or products free of charge. Another great example is to offer to the top performing customers a free trip for holidays or to an important industry event. One of my colleagues and a good friend has been arranging trips with his best customers to SEMA show in Las Vegas. I can bet such a trip will be unforgettable and build a strong bond between supplier and his customers.
Advertise on Facebook. All types of advertising have as objective an increase in sales for the business. However, not all advertising means are equal. Effectiveness of an advertising campaign depends on how precisely the message is delivered to the target group. Facebook Ads has no rivals in accuracy. So, if you are a factor or jobber in a given area of, let's say Chicago or Cardiff, Facebook can provide you with advertising solution for audience in your area, age group, based on interaction with your page and even behaviors and interests. I have seen numerous examples of paint supply stores, who found customers for their products on Facebook. It works!
Build email database and launch a newsletter. Email is the most effective method to deliver any message in B2B markets. Email marketing is cost effective workhorse of advertising, which still outperforms any of social networks. No business can afford ignoring the importance of collecting customers and prospects emails, and creating a structured, properly segmented email database. Unfortunately many of paint suppliers in collision repair industry neglect the potential benefits of email as a channel to grow sales. Big mistake! In fact, nowadays it is very easy to launch regular newsletter or email campaign. Providers of email marketing services like Mailchimp or Aweber make the chore of creating newsletters and promotional emails distribution, easy and intelligent.
By all means I do not claim the exclusivity of the above list. Substantially there are many ways to drive sales up. My primary target in this article was to draw your attention that in order to prosper, automotive paint supplier should open his mind to new, perhaps unconventional moves. As Richard Branson said: "Listen. Take the best. Leave the rest."