Everyday we are bombarded by advertising of various goods and services. In most of the communicated messages there is a reference to a high "quality" of advertiser. Quality is high, incomparable, excellent, unsurpassed and unbeatable. Car repair industry is no exemption. Bodyshops claim that their service is of high, incomparable, excellent, unsurpassed and, at least, unbeatable level… However, claiming something and actually being that something, are not the same thing. During my career I have had an opportunity to visit a great number of collision repair facilities, and I am convinced that the notion of quality is not just one simple characteristic, but rather a complex of traits. I identified five of them:

1. Invisibility. It sounds a little bit of controversy that quality should be invisible, but the very essence of car body repair has to bring the vehicle back to pre-accident condition. Nothing more, nothing less. If, for example, a bonnet after the repair has glass look, unlike the adjacent parts with OEM orange peel structure, than this job is highly visible and easy to spot, and hence it can not be characterized as top-quality.

2. Time. All good things need time, they say. It is even more valid in car refinishing industry, where flass-off times and drying periods affect in direct way the final result. So, high quality job needs proper time to be right (yet with not overstretched deliveries). Furthermore, a customer must be well-informed about time needed for the job, otherwise he won't appreciate your accuracy in repair procedures.

3. Materials. Paint job can be defined as high quality only if the finish quality will last for years after the repair. Given the correct application, durability can be achieved by using high-grade consumables and coatings. Note that quality materials are not necessarily expensive, but trusted and tested by the painter ones. Price alone is not an adequate parameter to judge any product.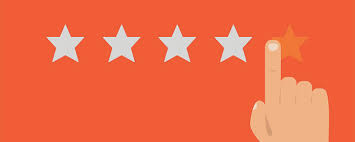 4. Customer experience. For a customer a high quality repair of his vehicle comes only with smooth, hassle-free experience throughout the entire process from the beginning to the end. Pleasant customer experience is a puzzle made of components like friendly staff, meat delivery deadlines, courtesy car, comfortable reception room and clean vehicle upon delivery. Only customer experience can spread a good word of mouth.

5. Cost. It is a common misconception that a high quality repairs only come with costly price tags. No, the cost of the repair must be fair for both customer (could be insurance company alike) and a bodyshop. Overcharged customer will be unhappy, even if the repair is spotless. While poorly paid craftsman is hardly in the position to offer invisible repair, timely vehicle delivery, simultaneously using best materials and providing top customer experience… Win-win relationships are required.
And how would you describe a high quality repair job?