Probably in this post you will find ideas, which, more or less, you know about, yet it is always useful to shape these ideas in a real plan of action.
Why do you need to grow anyway?
In fact, making such a plan is not something to procrastinate, because additional sales, which you consider of minor importance, when business is good, kind of "cherry on the cake", may turn to be your life vest and only source of income in the future.
Imagine a local car refinishing supplies shop somewhere in Athens, for example. The business is going well, stable, where three large body shops make up 70% of the shop's turnover. Father and son are running business without any employees. And now imagine that one of the biggest customers switches to another supplier or merely goes down (this happens quite often in Greece now). All of a sudden, this stable and prosperous shop looses about 30% of its sales. Problem, isn't it? Even worse can happen, when the whole industry slows down. So, you must be proactive and always think of a growth plan for your business.
Direction 1. Find new customers for your existing product portfolio in other industries.
Most of the jobber's shops have already large products range in store: paints, abrasives, sealants, tapes, various equipment and personal safety products. It would be very helpful to try selling these products to metal workshops around your neighborhood, to carpenters, plumbers or any sort of craftsman. Pick up yellow pages directory, surf online, and you will most certainly find a new prospects. Some examples below:
– If you are lucky to be near the sea, you can easily offer a great number of products to the yacht repair and refinish professionals.
– Car enthusiasts and DIY are another category of new customers, who may increase your sales incredibly.
– Building and construction professionals use a lot of similar products, like abrasives, masking tapes, primers or personal protection and safety materials.
Direction 2. Grow the geography of your sales.
Do not put any borders for your sales activities. There are opportunities maybe in just a few kilometers from your area. Drive around, check the competition, and get introduced. The best way to grow the geography of your sales is launching a web shop, of course. I would put it that way, if your car paints shop doesn't sell online, then it must be your first move. No retail business can afford ignoring sales through internet anymore!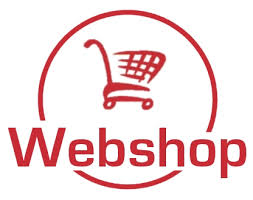 Direction 3. Offer new products to existing customers.
For me, this is the easiest way to grow your paint shop sales. The best method is to visit body shops more frequently and keep your eyes open. For example, do you supply your customers with spray booth filters? Technical sprays? Tools? I can bet that there are a few product groups you never supplied to your body shops simply because you never had them available!
Direction 4. Advertise smarter
Even if you don't have a budget for marketing, there are economic and very effective ways to create new sales, besides traditional leaflets or advertising commodities like t-shirts, caps or pens.
– Launch a Facebook page (or Twitter or LinkedIn presentation or all together) this will cost you nothing, but the return on investment (your precious time) could be invaluable.
– Incorporate blog to your website (I assume that every retail shop has one). Blog is an excellent way for inbound marketing, which means that actually readers of your posts, who find them informative and useful, will turn into loyal customers. Also, blog helps you to establish yourself as an expert in automotive refinishing industry.
– Redesign and refresh your shop's logo or create one, if you don't have it. Even if your business is small, the right corporate identity will boost your credibility as business.
– Be an active part of your local community. Even a small help or sponsorship of some events in your neighborhood may have a great impact on the loyalty of the existing customers or attract new ones.
– Participate in professional online forums, like, for example, refinishnetwork.com. You will not only find new leads, but also get a lot of new ideas.